Cosmetic Removals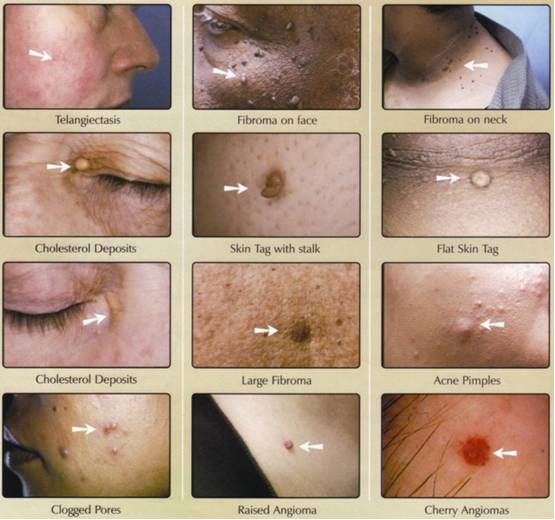 AAA Skin Solutions treats skin lesions, age spots, small growths and skin discolouration.
Our treatments are simple and effective, and do not harm the surrounding tissue. Treatments are safe with little down time. Our procedure works with combined radio and high frequency technologies.
AAA Skin Solutions Clinics offers solutions for skin irregularities such as:
Age Spots
Milia
Skin Tags
Cherry Angiomas (bloodspots)
Cholesterol Deposits
Telangiectasis (Broken Capillaries)
Acne Pimples and Scarring
Clogged Pores
Fibroma
and other lesions
With Beth Wild's 27 years' experience she can quickly and easily remove those unsightly spots, lumps and lesions.
For a consultation and discussion call the AAA Skin Solutions hotline now on 0417 792 446 and enjoy the feeling of clear healthy skin.